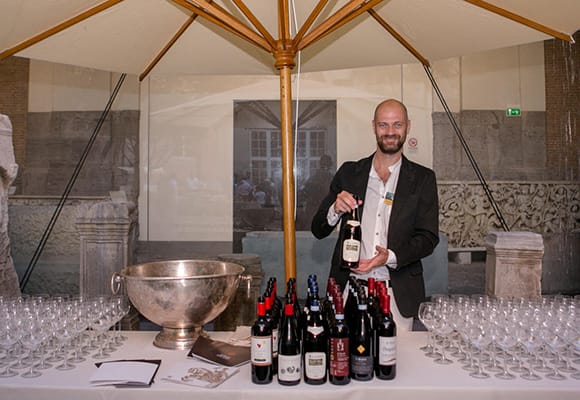 Cortona Wine Club was founded by Alberto Martini after over 20 years of experience in the world of food and wine with the aim of creating a community of people sharing the same passion for wine.
After visiting hundreds of wineries around Italy, Europe and the world, Alberto has become friend with small-scale producers, embracing in full their working philosophy and their love for vineyards, developing then a real passion for biodynamic agriculture.
With Wine Tours Cortona he had the privilege to introduce many people, both newbies and expert wine collectors, from all over the world to this fantastic universe. Cortona Wine Club will thus be a community of wine lovers, where people can share their opinions and views on wine, the different winemaking techniques, the characteristics of grape varieties and the best pairings with food.
Alberto will select small Italian wineries and wine producers that take care of their vines one by one with the utmost respect for nature in order to send offers to buy to all his former clients and to prospective new ones with the support of technical specifications and a brief history of the companies.
Alberto will pay specific attention to include interesting biodynamic wines and seasonal extra virgin olive oil in his offers. Many of the wines chosen are niche products, therefore it is hard to find them in shops and stores.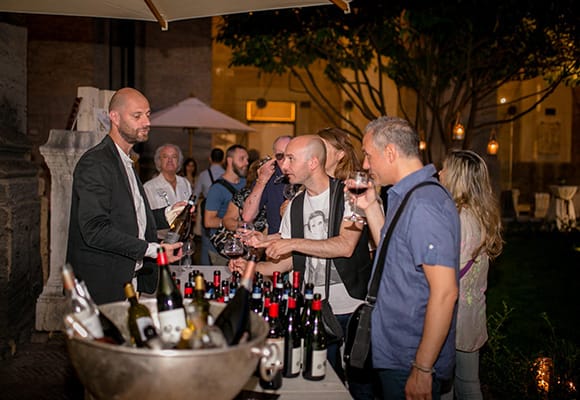 How CORTONA WINE CLUB works:
No entry fee is required.
Through periodic newsletters Alberto will send his contacts the offers of the month, which will always be connected with a different theme, such as wines of the islands or local grape varieties, etc.
The club members are not obliged to buy as it is common with other wine clubs; just in case of interest to buy wine, there will be a minimum order of 12 bottles, even a mixed case.
The e-mail with the request to buy sent by Alberto will also include information about the selected wines and possible discounts on first order.
Cortona Wine Club has already a valid license to sell alcoholic beverages, olive oil, truffle and substitute products.
The Wine Club of Wine Tours Cortona is a new way to keep in contact with old clients and build connections with new customers, to promote the culture of wine and receive excellent bottles conveniently to your doorstep while waiting to get together and travel again. Last but not least, you will have the chance to share and comment your experiences related to food and wine with Alberto on his Istagram and Facebook pages.
Wine Club Request Form
Select your favorite package offers and fill in the form to get a quotation including shipping costs.