Grand Wine Tour
Wine Tours Cortona offers an interesting five-day wine tour in Tuscany including visits to the best wineries of Cortona, Montepulciano, Montalcino and Chianti with lunch, spa and beauty treatments with wine-therapy, wine tasting and gourmet dinners, a traditional Tuscan cooking class and accommodation in beautiful Relais & Châteaux Il Falconiere near Cortona.
Program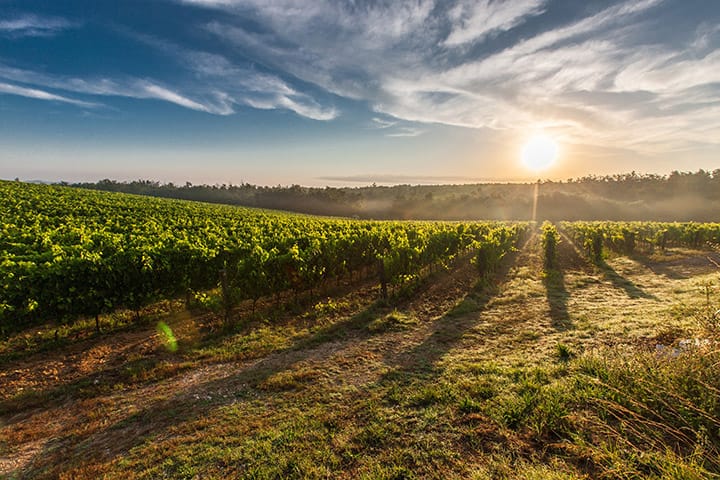 Day 1
Welcome to Relais Il Falconiere & spa, a wine resort at the very heart of Tuscany!
After leaving your luggage in your room, the Baracchi Family will be glad to welcome you with an aperitif and a gourmet dinner in its starred restaurant.
Day 2
After having breakfast, you will leave for Chianti to visit theFelsina winery, have lunch, and taste wine. You will then stop in Gaiole in Chianti to visit the Capannelle winery and have a wine tasting.
Alternatively, after visiting the Felsina winery, you can have lunch at restaurant "Il Papavero" in Barbischio and visit the Rocca di Castagnoli winery in the early afternoon. Then you will go back to Il Falconiere in the late afternoon. At dinner time, you may decide to continue your gourmet experience at restaurant Il Falconiere, upon request, or to have a table booked in one of the other two restaurants owned by the Baracchi Family: "Locanda del Molino", where you can taste traditional Tuscan food, or "Bottega Baracchi" in the center of Cortona, a Tuscan bistro serving traditional dishes cooked with a modern twist.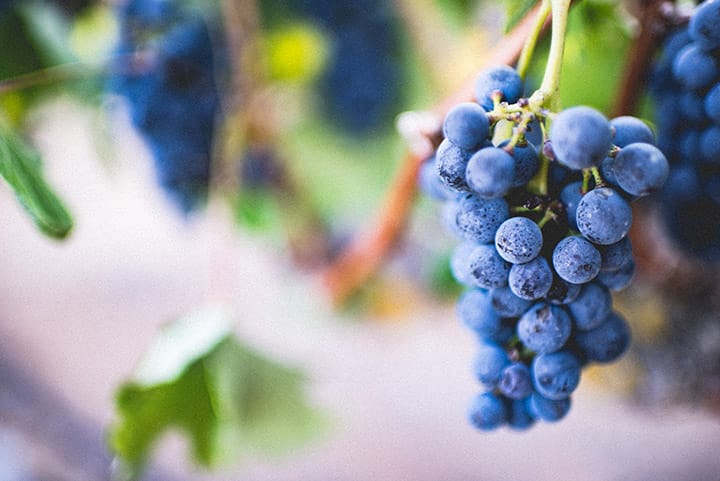 Day 3
After having breakfast, you will leave for Montalcino, the home town of Brunello. You will visit the Nostra Vita winery and have lunch and a glass of Brunello wine at the Potazzine winery. In the early afternoon you will visit the estate and taste their wines. Alternatively, you can visit the Fanti winery in the morning, have lunch at Poggio Rubino and then visit the estate and taste wine in the afternoon. Once arrived at Il Falconiere, you will have time in the afternoon for a unique relaxing experience at the spa: you will indulge in wine therapy taking a bath in a copper bathtub filled with Sangiovese wine and vine leaves. In the late afternoon, Riccardo Baracchi or his son Benedetto will be glad to lead you on a guided tour amid their vineyards while telling you the story of the family and their wine resort: after visiting the Baracchi winery, you will have a 3-course tasting dinner paired with Baracchi wines.
Day 4
After having breakfast, you will visit Montepulciano. Our tour includes a visit to the Sant'Anna winery with a traditional lunch at restaurant "Acqua Cheta". In the early afternoon you will visit the Dei winery or the Boscarelli winery. The visit includes a wine tasting experience.Once arrived at Il Falconiere, you will enjoy a moment of afternoon relaxation. In the late afternoon chef Silvia Baracchi will welcome you in her kitchen for an amazing cooking class where you will learn to cook tasty and unexpected recipes with grapes and wine, two simple but necessary ingredients. Then you will have dinner at the restaurant tasting the dishes you cooked paired with Baracchi wines.
Day 5
Your last day will start with a delicious breakfast as usual. Before leaving you will receive a small parting gift to remember your holiday in Tuscany and a special discount on the Baracchi wines and olive oil.
Wine Estate

Felsina
The Poggiali family has been running a dynamic and modern winery since 1966 in accordance with the Italian tradition of wine-making. The Grand Dukes of Tuscany once lived in the Felsina estate, which was mainly devoted to olive growing in the past. Thanks to a favorable microclimate and perfect soils for vine growing, the owners of this estate have then decided to grow Sangiovese grapes and produce Chianti Classico wine. The Felsina vine varieties are thus the expression of this specific terroir, the scents, and landscape of this beautiful area in Tuscany between the Ombrone valley and the mounts of Chianti.

Capannelle
This state-of-the-art winery is owned by James B. Sherwood, president and major shareholder of the Orient Express Hotel Ltd, who radically renovated the old farmhouse to make it a jewel of technology and elegance.
This winery only produces great wines. The underground wine cellar (10 feet) guarantees optimum conditions and temperatures for wines to attain exceptional elegance and quality. Nothing is left to chance: fermentation in carried out only in steel; wine is only aged in 30 hl French oak barrels and 225 litre barriques replaced every two years.
A wine vault in the basement houses premium bottles held for some of the best known restaurants in the world.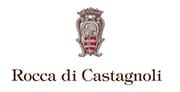 Rocca di Castagnoli
The Rocca di Castagnoli estate is located in Gaiole in Chianti, at the very heart of the historic region of Chianti, surrounded by woods and vineyards, and has a long tradition of vine-growing and wine-making dating back to the Middle Ages. The estate extends over 100 hectares of vineyards producing mainly Sangiovese grapevines. The winery, founder of the "Consorzio del Vino del Chianti Classico" (Chianti Classico Wine Consortium), carried out important studies on clones of Sangiovese and was thus authorized to produce Chianti Classico wine by using its clones. The current owners made significant improvements both to the vine-growing and wine-making processes. The winery produces also excellent vinsanto, grappa and extra-virgin olive oil.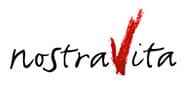 Nostra Vita
Nostra Vita is a winery located in a beautiful area between Montalcino and the Sant'Antimo Abbey. The Parisi family purchased the property in 1970 gave it an evocative name for future success. The vineyards are located at about 450 meters AMSL, where the microclimate is perfect for Sangiovese growing to produce high quality Rosso and Brunello di Montalcino. All the vineyard work and the harvest are strictly carried out by hand in accordance with the vine-growing and wine-making tradition of this territory.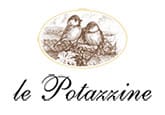 Le Potazzine
This estate derives its name from the Montalcino dialect stressing the roots of the Gorelli family that is strongly attached to this territory. "Potazzine" is an affectionate nickname given to Viola and Sofia by their parents and grandparents when they were little girls. Established in 1993, the winery has achieved rapid success thanks to enologist Giuseppe Gorelli's great passion and hard work. The cellar has recently been built but it keeps all the features of traditional Tuscan country houses intact. It is divided into two areas, one for wine making and the other for wine aging. This winery produces about 35,000 bottles a year of Rosso and Brunello di Montalcino.

Fanti
The Fanti estate, owned by the same name family since the 19th century, is one of the main producers of Brunello di Montalcino DOCG and Rosso di Montalcino. Filippo and Elisa Fanti decided to introduce modern technologies while respecting tradition, the environmental conditions and the natural cycles of cultivation. The modern cellar was built underground to keep the natural amphitheater between Montalcino and Castelnuovo dell'Abate, dominated by the Sant'Antimo Abbey, untouched. The estate spreads over 300 hectares, 50 of which devoted to vine-growing. In addition to the excellent red and white wines, the Fanti estate produces vinsanto, grappa and extra-virgin olive oil.

Poggio Rubino
The Poggio Rubino winery is located close to Montalcino and occupies an area of 15 hectares. The vineyards are grown in different areas of Montalcino that are perfect in terms of exposure and features to produce both Rosso and Brunello having great texture and appeal. The vines are strictly tended by hand to guarantee growth balance and optimum distribution of production. The Poggio Rubino winery is an associate of the "Consorzio del Vino Brunello di Montalcino" and, besides the production of excellent wines, it actively deals with the promotion of the territory, successful culinary events and incoming activities.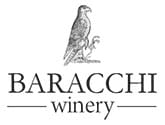 Baracchi
Set in one of the most enchanting areas of Cortona, you may visit the Baracchi wineries run by the Baracchi family, owners of the delightful Relais & Châteaux and Spa "Il Falconiere", luxury hotel and fancy restaurant regularly featured in all the best guides.
Here Riccardo, ably supported by son Benedetto and enologist Stefano Chioccioli, decided to keep up the long-standing family tradition in wine-making since the early 1900s by creating a fascinating boutique winery featuring unique and special products.
Villa Sant'Anna
A historical winery, the Villa Sant'Anna estate is nestled at the very heart of the Nobile di Montepulciano area. An all-female winery, Villa Sant'Anna stands out for the finesse and quality of its wines. Owner Simona and her daughters, Anna and Margherita, are managing the estate with great professionalism and an exquisite feminine touch. A visit to the underground centuries-old cellars of the estate, where wines are aged at room temperature, is really exciting.

Dei
Run by Caterina Dei, this prestigious winery was the first to produce the world-famous Vino Nobile di Montepulciano in 1985, following an exceptional harvest. In 1989, Caterina's father decided to build a multi-purpose winery at the very heart of the Dei vineyards. Today, only a few decades later, the Dei winery is one of the leading, cutting-edge producers of Vino Nobile. The "Bossona" riserva is a unique and matchless wine. The Dei winery also produces the "Bianco di Martiena", one of the very few white wines produced in the Montepulciano area, which is not to be missed.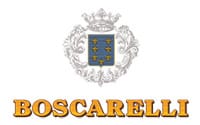 Boscarelli
The De Ferrari Corradi family from Genoa has been lovingly running Cantina Boscarelli since 1968. This small family-run winery produces hgh quality DOCG Vino Nobile di Montepulciano. The alluvial soils of the Boscarelli estate are located at 300 meters AMSL in a breezy area that is perfect for vine growing, especially Sangiovese. The estate also grows indigenous grape varieties such as Mammolo Canaiolo and Colorino as well as other international grape varieties such as Merlot and Cabernet.
Grand Wine Tour Rates
Package holiday with wine tours 5 days 4 nights
Low season
High season
4-night stay in a classic room with breakfast
3 all-inclusive guided tours to wineries with lunch
Wine-therapy
Cooking class
Welcome drink and dinner on Day 1
Visit to the Baracchi Winery with a 3-cours dinner and paired wines
€ 1.450
€ 1.570
High season from 1st April to 4th May and from 1st October to 1st November
Low season from 5th May to 30th September
Note: It is possible to stay in a higher room category (quotations are available upon request)
The rate includes
4-night stays in a Classic room
Buffet breakfast
Guided tours to wineries as scheduled
Welcome drink and dinner including wine
Daily pass to the Spa for the AQUA&VAPORI circuit
A luxury wine-therapy ritual for two persons
Visit to the Baracchi Winery
3-course Gourmet dinner paired with Baracchi wines
Cooking class including dinner and wines
Taxes and service
The rate does not include
Tourist tax
Personal expenses
Everything that is not expressly included in "The rate includes" section.
Reservations, payments and cancellation policy
30% down payment upon reservation
Balance to be paid upon departure
No penalties will be applied if the reservation is canceled within 15 days before the arrival date.
The 30% down payment will be withheld for cancellations from 15 days to the arrival date and in case of no-show.