Wine Tours
Bolgheri Wine Tour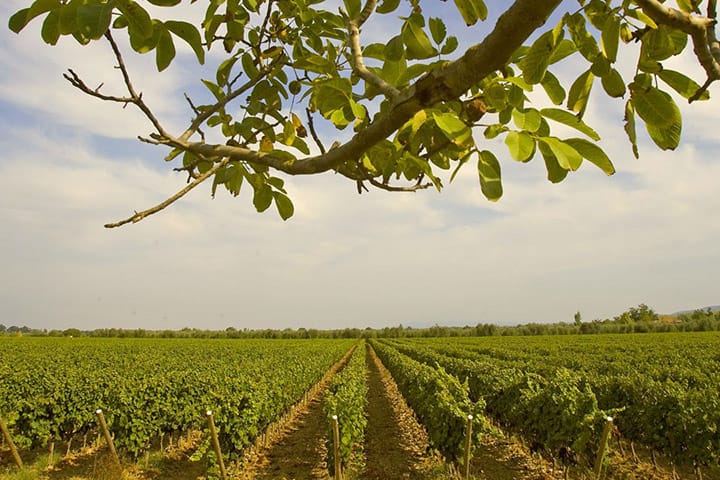 Let's discover the excellent Sassicaia
The region where world-renowned Sassicaia wine is produced extends near Castagneto Carducci, in the province of Livorno, and it is an area along the Tuscan coast protected by the hills of Bolgheri where the salty air, cool winds and a fertile soil offer the perfect conditions for the production of great wines. The name Sassicaia derives from that soil characterized by round pebbles carried by ancient rivers and streams.
The best vineyards are located at the foot of the hills and in the plain between Bolgheri and Castagneto where there is a perfect micro-climate with average temperatures of about 14°C, which allow a slow and steady ripening of the grapes and keep all their organoleptic properties unaltered and high acidity levels, which are essential to give balance and freshness to wine.
The soils
During our Bolgheri wine tour we will discover that this geographic area is divided into three large regions: hilly, middle and flat area near the sea. Soils are different: more alluvial and rich in iron oxide and volcanic rocks in the hilly area (Colline Metallifere), more clay-rich in the middle area and sandier in the flat area. Thanks to this different types of soil, water reserves and nutritional elements vary considerably from one area to the other. The vineyards are generally located on terraced fields with different levels to keep moisture deep underground and release it during periods of intense drought. Sunlight is also amplified by reflection on the sea water. Rains are well distributed over the year: heavy during the vegetative growth, less frequent during the ripening time and then abundant again after the grape harvest.
Vineyards and grape varieties
The first vineyard producing Bolgheri Sassicaia was planted in 1944 in Castiglioncello di Bolgheri on a field with eastern exposure at 400 meters AMSL. The oldest vineyards have a density of 5,500-6,000 plants per hectare, whereas some of the most recent ones can reach 10,000 plants. The most common vine training system is spur pruning but some wineries have also guyot-trained or bush-trained vines. Cabernet Sauvignon, Cabernet Franc and Merlot are the most widely grown grape varieties in this region, but in the last few years wineries have also experimented the cultivation of other varieties such as Syrah and Petit Verdot. As for white wines, Vermentino is the most widely grown grape variety.
Please contact us for further information about rates and wineries to visit during our Bolgheri Wine Tour and we will send you a tailored offer.