Teaching farm
Cortona, Arezzo, Toscana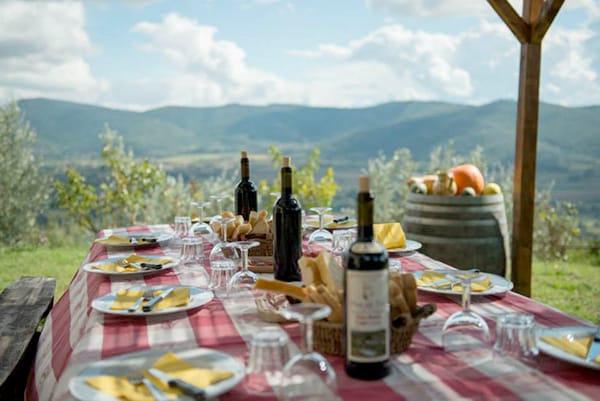 Teaching farm
A vacation in Tuscany can be really unique if you decide to add the visit to a teaching farm to your guided tour or your wine tour in order to discover the secrets of cheese-making and the production of cold cuts, olive oil and wine while enjoying the beauties of the Tuscan countryside.
Wine Tours Cortona offers an interesting visit to "Fattoria Bistecca", a teaching farm in Cortona lovingly run by the Salvadori family and named after their nickname. Set at the foot of the Cortona hill, at the very heart of Valdichiana, and surrounded by 15 hectares of farmland used to grow cereals, sunflowers, alfalfa and vines, this teaching farm offers its visitors unique moments to remember while tasting delicious home-made products, olive oil and good wine.
At Fattoria Bistecca you can find a wide range of different animals such as ponies, sheep, chickens, hens, geese, ducks, doves, turtle doves and many more. A visit to a teaching farm in Tuscany will be an unforgettable experience especially for children.
You are more than welcome to come and visit our farm to see the estate and the animals, taste home-made products, attend Tuscan cooking classes and pecorino cheese-making courses, and enjoy lovely theme dinners and lunches upon reservation.