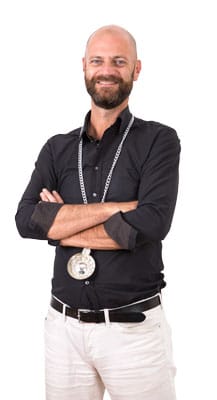 Professional sommelier at home
Wine Tours Cortona offers a professional service of personal sommelier at home in Cortona, Tuscany and Umbria for private dinners, parties, birthday parties, anniversaries, events, wine tasting sessions and wedding receptions.
The service of personal sommelier at home includes assistance of a wine expert before, during and after your lunch or dinner event, as well as the supply of the wines to taste and all the necessary glasses. Alberto, a certified sommelier enrolled with AIS (the Italian Association of Sommeliers), will select and buy wine to be paired with the menu you have chosen and according to the number of guests. He will explain the features of each wine to guide you through an incredible tasting experience: opening a bottle, serving wine and tasting it while listening to interesting anecdotes and being provided with information about that specific wine and winery.
The cost for the sommelier service is € 250,00. All bottles of wine and any local produce requested are not included in the price. The service of sommelier at home can be paid cash or by credit card on the event day.
Rely on Alberto's experience and extensive knowledge of both wine and Tuscany to give a touch of magic to your special events.